I have spent the last 12 hours doing more Gypsy Wagon research. Just looking at stained glass windows, solar panels, vintage tiles, 12 volt appliances... its so fun! April is just around the corner so I have to start preparing. I also spoke with Sunny tonight and he gave me a lot of info... he has built 13 gypsy wagons!! His partner Brooke Medicine Eagle is a Native woman who taught me beading at Rabbit Stick. They are beautiful people and so inspirational. You can meet them here:
www.medicine-eagle.com/
This is a photo of their Gypsy Wagon: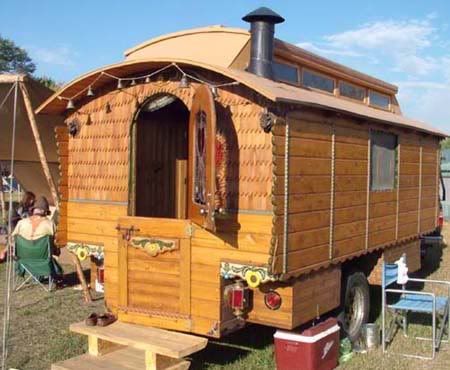 Get me out on that open road!